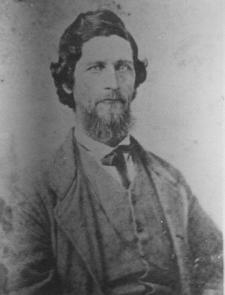 According to a website maintained by the
Historical Foundation of the Cumberland Presbyterian Church and the Cumberland Presbyterian Church in America
, Claiborn Mayes Coffee was a Presbyterian Minister. He was also a son of Richard Smith and Sarah D. Fielder Coffee, and a descendant of Peter Coffee.
Claiborn Mayes Coffee was born c1821 in Alabama, and died Apr. 11, 1892 in Arkansas. He was married to Cornelia E. Green on Dec. 17, 1840 in Lauderdale Co., AL.
According to his obituary, he and Cornelia had at least nine children.
In the 1850 Lauderdale Co. census for Div. 2, east of the Military Road, Claybourn
, a shoemaker, was found with Caroline, age 25; Joshua, age 5; and Richard, age 2. All were born in Alabama. If this is Claiborn Mays Coffee, the information is contradictory to that found in the Gene Brewington book on Peter Coffee.

C. M. Coffee, age 41, a minister born in AL, and Cornelia, age 38, born VA, were found in the 1860 Lauderdale Co., AL census. The family included Miriam C., age 8; Minervous , and C.B., a male, aged 6 years.

The family is still in Lauderdale Co. in 1870. C. M. Coffee was aged 50, Cornelia, age 48; M.C.R., a male, age 14; H.C., a female, age 18, and John E., age 9. Claiborn gave his occupation as farmer.

In 1880 Claiborn was 59 years old, and listed his occupation as tanner. The census record is a little difficult to read, and the entry could possibly be R. Coffee. His wife was Caralian , age 58; daughter Miram , age 27 and single; John E., son, age 19 and single. This may or may not be the John and Caroline of interest.

Click on the title link to read Claiborn's obituary.

Contact me here with additional information or corrections.